eHealth is one of the major research topics that have been attracting cross-disciplinary research groups. The deployment of new emerging technologies for Health, especially based on Artificial Intelligence is attracting the interest of many researchers.

The workshop on Artificial Intelligence for Health - AI4Health 2022 - aims at bringing together researchers from academia, industry, government and medical centers in order to present the state of the art and discuss the latest advances in the emerging area of the use of Artificial Intelligence and Soft Computing techniques, be they black boxes or explanation-based, to signals, images, and data in the fields of medicine, healthcare and wellbeing.

AI4Health is expected to cover the whole range of theoretical and practical aspects, technologies, and systems related to the application of artificial intelligence and soft computing methodologies to issues as machine learning, deep learning, knowledge discovery, decision support, regression, forecasting, optimization, and feature selection in the healthcare and wellbeing domain.
Sponsored by
IEEE Computer Society / Technical Committee on Scalable Computing ACM SIGARCH.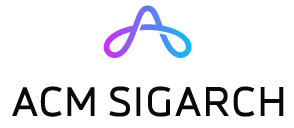 The topics of interest include, but are not limited to, the application of artificial intelligence and soft computing methodologies to:
Knowledge Management of Health Data;
Data Mining and Knowledge Discovery in Healthcare;
Machine and Deep Learning approaches for Health Data;
Explainable AI models for Health, Biology and Medicine;
Decision Support Systems for Healthcare and Wellbeing;
AI for Precision Medicine;
Optimization for Healthcare problems;
Regression and Forecasting for Medical and/or Biomedical Signals;
Healthcare Information Systems;
Wellness Information Systems;
Information and networking security in healthcare;
Medical Signal and Image Processing and Techniques;
Medical Expert Systems;
Biomedical Applications;
Diagnosis and Therapy Support Systems;
Applications of AI in Healthcare and Wellbeing Systems;
Machine Learning-based Medical Systems;
Medical Data and Knowledge Bases;
Neural Networks in Medicine;
Ambient Intelligence and Pervasive Computing in Medicine and Healthcare;
AI in genomics;
AI for Healthcare Social Networks;
Healthcare Devices and Circuits for Artificial Intelligence.